Know Your Number: Philadelphia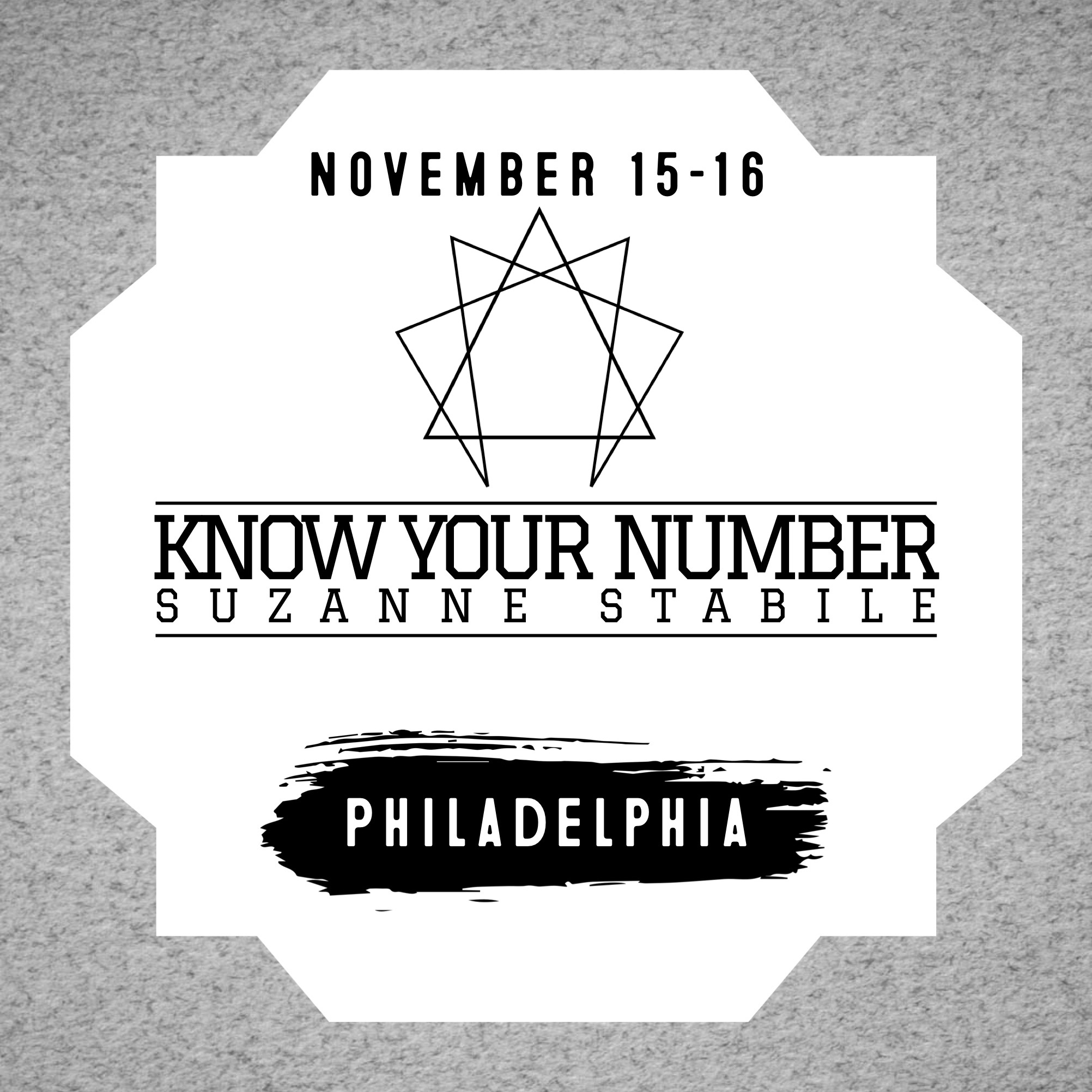 Know Your Number: Philadelphia
Know Your Number is a foundational course and is the first step in working with the Enneagram. In this workshop, best selling author Suzanne Stabile introduces the nine Enneagram Types: Challenger, Peacemaker, Perfectionist, Helper, Performer, Romantic, Investigator, Devil's Advocate, and Enthusiast. Each personality type is reviewed in detail, including an evaluation of the strengths and weaknesses of the Types, and the likely interpersonal challenges that may be involved in an unhealthy expression of the Type. This workshop is intended for those who want to discover their Enneagram number or are still unsure about their Enneagram number.
Do you already Know Your Number?
This workshop is also beneficial for individuals who know their enneagram number, and now want to learn about where they go in stress and security. The more we know about these, the more we can choose to go to the high side of these numbers.
Where:
Circle Spaces
1125 S Broad Street, 2nd floor
Philadelphia, PA 19147
When:
Friday, November 15, 6:00-9:00
Saturday, November 16, 9:00-5:00
Workshop materials, snacks, and drinks provided. There will be a break Saturday for lunch.
Cost:
Earlybird (June 13 - July 31) $80
Regular Price - $99
Register 2 Save $25 - $173
Doors open to check in at 5:30, all LTM merchandise will be available and ON SALE Friday and Saturday!!
For questions concerning the venue, contact Megan Rosenbach at Megan.rosenbach@gmail.com or visit www.circleofhope.net/circlespaces
No refunds for this event will be issued after September 30